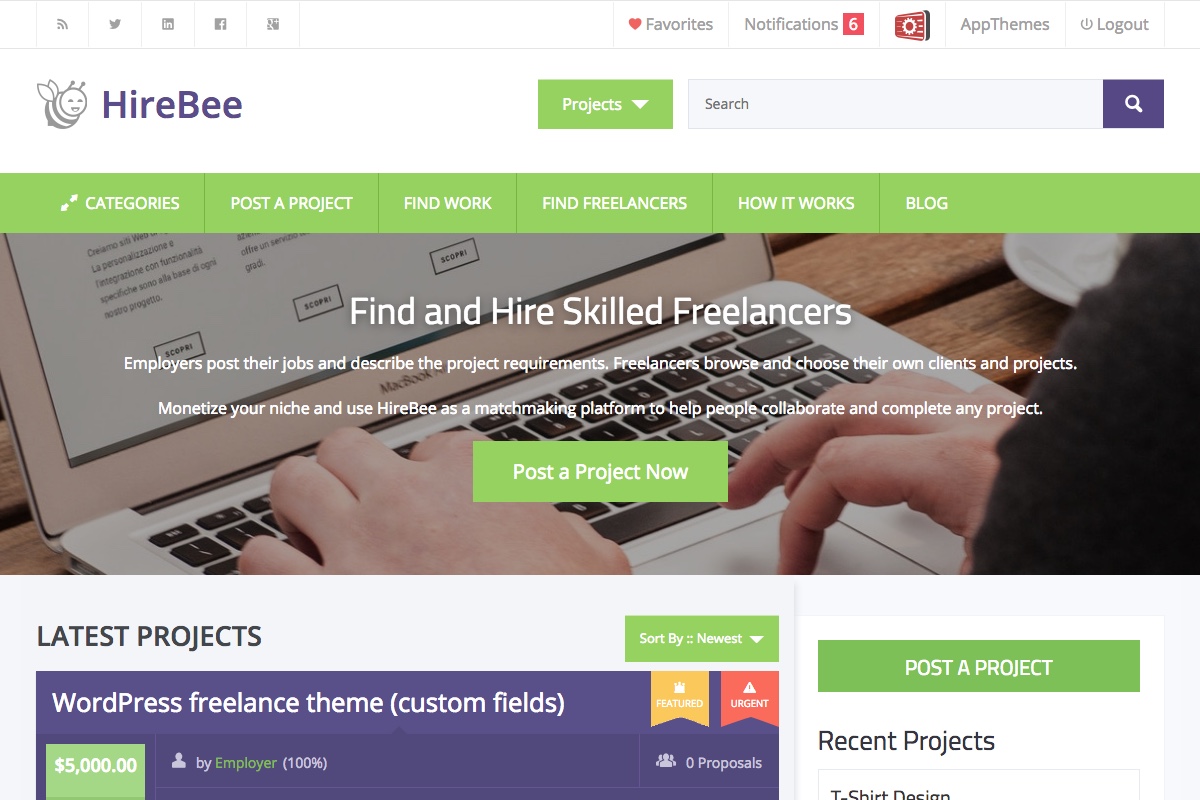 HireBee is a freelance marketplace theme for WordPress. Employers publish projects, and freelancers start bidding. You set up tariff plans and get a share of each project. It is easy to monetize any niche by providing a crowdsourcing service for selecting partners for projects!

Added a package of plugins – 3 payment gateways (2Checkout; Authorize.Net; Strip.net – support for CIS countries) and a payment statistics plugin
With wallet one checkout, you can accept payments in more than 100 payment methods and in ten currencies.
You can now start accepting
Wallet One
payments from your AppThemes site; ClassiPress, JobRoller, Vantage, HireBee and Clipper.
Wallet One Checkout features:​
Different types of accounts. Work the way you want: as an individual or a legal entity.
Sign up. Just 15 seconds and you are in the most convenient office.
Everything you need at your fingertips. Easy and intuitive access to all major functions.
Statistics . Convenient detailed statistics on turnover and payment structure.
Transaction History . Research your cash flow in detail.
Notifications. A wide range of timely system notifications.
Customizable payment methods. Offer your customers a wide range of payment methods. Style the forms so that they match the design of your website.
Accurate analytics. Take a look at the growth of your business. Now the rivals are far behind!
More than 30 ways to withdraw money. Send money with a single click.
Russian law FZ-54 suport. Allows you to send checks to the tax service.
Supported currencies:​
₽ – Russian Ruble
₴ – Ukrainian hryvnia
₸ – Kazakhstani tenge
Br – Belarusian rubles
C – Tajikistani somoni
R – South African Rand
zł – Polish Zloty
ლ – Georgian lari
$ – US dollars
€ – EUR